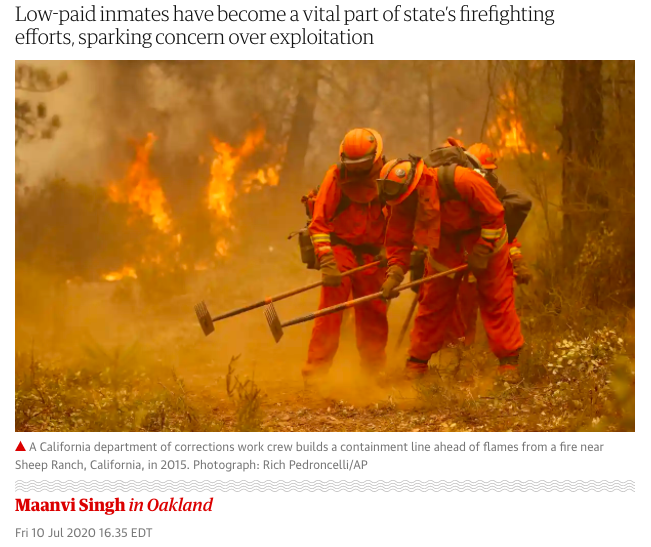 Our coalition's member Dr. Romarilyn Ralston interviewed by Maanvi Singh for The Guardian, July 10, 2020
"Every fire season it's the same," said Romarilyn Ralston, who leads Project Rebound, a California State University program that supports formerly incarcerated students. "The pay is so little, the work is so dangerous. Now we add Covid-19 to the story, and it gets even worse."
The crews are both crucial and heavily exploited, said Ralston, who worked at a fire camp while incarcerated. In exchange for extremely dangerous work, prisoners earn time off their sentences and are paid between $2 and $5 a day, plus $1 per hour when they are on a fire. Because incarcerated firefighters are paid so little, the program saves the state of California $90m to $100m a year.
"It's a super imbalanced system; it's much like the system of slavery," said Deirdre Wilson, a master's student of social work at the University of Southern California and a member of the California Coalition of Women Prisoners. "There's a reliance on this population, on this cheap labor."
Read the full article in The Guardian.